These members give generously of their time to ensure that all branches in Pennsylvania are able to work successfully to support the AAUW mission. As AAUW Pennsylvania President, I am most grateful for the time commitment our officers (state and branch) and members have made. I know you have many demands on your time, from jobs to families to volunteer work in other organizations. Assuming an officer role in this great organization requires significant commitment.  So thank you!
If you ever wonder about stepping up to do more, I hope you will talk with any of the state officers or those in our branches. We need you.
Together we can do this!
Cindy Hall


AAUW Pennsylvania
---
Patricia (Pat) Byerly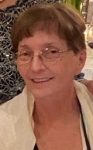 Patricia Byerly, is AAUW PA's Administrative Director. I live in Bell Township in Westmoreland County located in southwestern Pennsylvania. I have been an AAUW member since 2007. I joined the Pittsburgh branch as their newly appointed web designer. I was first asked to join the AAUW PA board in 2012 by Margaret McGrath, then by Dot McLane, Ann Pehle and now Cindy Hall. I have learned so much about AAUW during my time on the AAUW PA board and have enjoyed every minute. I have met so many interesting AAUW members throughout the state and have made several lasting friendships. It is truly an enlightening experience. If you are asked to serve on the AAUW PA board, say YES!
---
Randi Blauth
Randi Blauth is AAUW PA's Membership VP.  She first joined AAUW after earning her degree as a non-traditional student.  Randi knows the difficulties many women face returning to study as a parent. Randi taught adult ESL for sixteen years and loved learning from her students. She has a keen interest in the advancement of communication and respect among all peoples.  Randi has been a branch president, diversity officer, and a membership vice president.  Randi considers her role in AAUW PA vital to the future of AAUW branches.  Sharing recruitment and retention ideas with branch membership counterparts is one of the joys of her job.
---
Ann Echols

Ann Echols serves as the Finance Director for AAUW-PA. She has been a member of the State College Branch for many years, and previously served as treasurer of that branch. Ann is a retired college professor who taught various business classes (strategy, organizational behavior, accounting and finance, operations management, business statistics, and special topics), and also designed a graduate course in nonprofit management. She has been an avid volunteer since the 1980s. Her personal story is this: AAUW touched my life with the 1992 report: "How Schools Shortchange Girls," and from then on, I was very cognizant of how I treated males and females in the classroom. I learned that equity was critical in the classroom, and in today's climate even more so. Equity ensures everyone has access to the same treatment, opportunities, and advancement. When we can identify and eliminate barriers that prevent the full participation of some, we can raise everyone to a higher quality of life. I believe in the mission of AAUW: Equity for all, especially regarding the advancement of women and girls.
---
Jordan Glover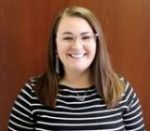 Jordan Glover is the current AAUW PA Central District Coordinator. Previously, Jordan served as the AAUW PA DEIB Chair from 2018-2022. Jordan has been involved in AAUW since college, when she was the president of the Penn State student organization. Since joining after college, she has gotten involved nationally on the Inclusion & Equity Committee, and in her local community as the DEI chair, and now Membership Co-Vice President. Professionally, Jordan has extensive experience in large-scale events and campus visits in enrollment management at Penn State. Managing student interns and involvement on the CIVSA (Collegiate Information & Visitor Services Association) national board are professional highlights. Jordan lives in State College with her husband and two dogs – and enjoys hiking, camping, and kayaking across PA.
---
Sally Kalin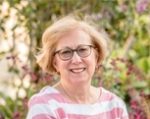 I joined AAUW State College in 1981 as a means of engaging in a deeper way with my local community. I had noticed that the women who seemed prominent in State College were members of AAUW, and my interactions with them told me that they were an exceptional group. Forty-one years later, I have no regrets about my decision and have served AAUW State College in a variety of positions, most recently three years as co-president. I am the current AAUW Funds Chair.
I retired eleven years ago after a 40-year career in academic librarianship, the last fifteen years as Associate Dean of Libraries at Penn State. I believe that my professional foundation in public services and in values such as social responsibility, education and lifelong learning, diversity, and democracy have served me well as an active member of AAUW.
AAUW is still relevant, and I want to see it thrive.  To do so will require transformative change, fresh and meaningful messaging, and ways of doing business that attract new members and supporters. We need to hold open doors to change, not close them.
---
Ajla Laussegger

Ajla Laussegger is AAUW PA's Secretary and Diversity Chair, as well as a National Member. She is passionate about social justice and equality and pursues opportunities to advocate on behalf of marginalized populations.  Ajla is Associate General Counsel for Quaker Houghton, a global chemical company headquartered in the Philadelphia area, specializing in a number of legal areas, including but not limited to contract review, corporate structuring, privacy and cybersecurity, environmental law, labor and employment matters, litigation and dispute resolution, general and trade compliance, mergers and acquisitions, as well as regulatory matters. Prior to joining Quaker Houghton in 2017, Ajla was an Associate at a general practice firm where much of her work focused on corporate clients, as well as litigation, immigration matters, labor and employment, and criminal defense.  Ajla received her J.D. at the University of Cincinnati College of Law and also has a Bachelor of Science in Business Administration with a concentration in Financial Analysis from the University at Buffalo, where she also competed as a heptathlete on a national level.  Ajla was a member of the USA Women's Bobsled Team and greatly enjoys traveling, as her family immigrated from Bosnia and is married to an Austrian national, which has granted her the ability to travel extensively since childhood. She also remains active and enjoys running and weight lifting.  She is an avid reader when she is not chasing down her two toddlers.
---
Sandra Miller

Sandra Miller serves as the Public Policy Chair and while she is new to AAUW, Sandra has been involved in the public policy world since her days in the Governor's office under Governor Thornberg.  Her passion for policy and how we as citizens can affect our government has led to many opportunities in education policy over the past 20 years.  Currently, Sandra is the Advocacy Coordinator for Education Voters of PA and has been working with the campaign, PA Schools Work , for many years.  Newly retired after 16 years as a school director at Saucon Valley School District, she hopes her volunteer time with AAUW will be an asset to the organization and looking forward to working with all the branches and other statewide organizations in fulfilling the mission of AAUW-  empowering women through advocacy.  A member of Easton and Bethlehem branches, she is ready to support all efforts to engage our members in the coming year.  Sandra lives in Saucon Valley with her husband, mother and sister, and her two sons as they complete their graduate work.
---
Ann Pehle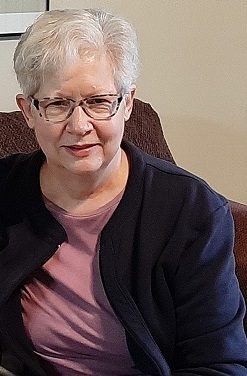 Ann serves as Past President (one year term), following four years as AAUW PA President.  She knew of AAUW from her mother and when retired, relocated to Mechanicsburg, and looking for something to do, she investigated local AAUW branches.  In 2015, Ann joined AAUW Carlisle and immersed herself in public policy.  Ann will tell you that she joined AAUW because of its mission focus, national impact, local advocacy, and commitment to equal pay and Title IX.  Ann has served as Public Policy Co-Chair and President for AAUW Carlisle and AAUW PA.  Now she is enthusiastically supporting the new generation of leaders.
When not involved with AAUW activities, Ann enjoys following the University of Wisconsin sports teams–especially women's volleyball, softball, and basketball.  If playing in the the near by B1G Ten schools, she is there wearing red and cheering for the Badgers.
---
Kathy Quinn

Kathy Quinn, the Eastern District Coordinator, joined the AAUW Makefield Area Branch in Bucks County, PA, in 1995 and over the years served as newsletter editor, program vice president, finance officer, and member of the management team. She also previously served a brief stint on the AAUW-PA board as vice chair for public policy. She currently lives in Philadelphia where she is retired from her life of career-hopping, having worked as an attorney, professor of political science, part owner of a printing company, marketing director for a language company, and finance director for a law firm. She is looking forward to meeting the many wonderful women in the various branches of the AAUW-PA Eastern District.
---
Susan Wheatley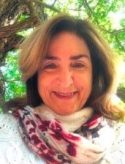 Susan Wheatley, is AAUW PA's Convention Coordinator and is looking forward to planning our next retreat on July 28-29, 2023. As a professional musician and educator, she has served on the faculties of Oakland University in Michigan, Indiana University of Pennsylvania, and she is currently director of music at Calvary Presbyterian Church in Indiana, PA. Dr. Wheatley has a research interest in the music of women composers and received a Fulbright at the Orff Institute in Salzburg, Austria. She initiated Indiana University of Pennsylvania's 25-year Festival of Women Composers, and has performed the music of several historical and contemporary women composers. Dr. Wheatley is a lifetime member of AAUW and is president of the Indiana County Branch.
---
Lori Woods

Lori Woods, AAUW PA's Program VP,  joined AAUW seven years ago and has served as program VP and college/university liaison for the Indiana County branch. She now serves as public policy chair for her branch. Her particular interest in policy related to women's economic security unfolded after an introduction to a Smart Start workshop for college students in 2015. In her 14th year of teaching history at Saint Francis University, in Loretto PA, Lori weaves policy implications for modern times through her courses, which include History of Medicine, History of Science, and Special Topics in the History of Women and Gender. She looks forward to working with the state program committee to continue AAUW's important legacy of providing members with the tools to become effective advocates for women and girls.