AAUW-PA STUDENT ADVISORY COUNCIL 2019-2020
From October through May, the members of the AAUW-PA Student Advisory Council (SAC) members served as AAUW ambassadors, and lead gender equality projects on their campuses.  The SAC also advised the AAUW-PA board on the needs of college students.
Two Pressing Issues That Women on Campus Are Facing – From the voices of the 2019-2020 Student Advisory Council:
Sexual assault and rape, the non-inclusive discussion around it, and the misinformation regarding sexual health. Although discussion around sexual assault and rape has increased around campus it tends to revolve around heterosexual individuals, when a male advances onto a female. However, this disregards survivors of all other sexual orientations and gender identities, creating an atmosphere that stunts the growth of inclusivity. Everyone has a voice, and my community should not assume that omission of a voice means it is not there; rape and sexual assaults can affect all females, and perpetrators do not have to identify as heterosexual males.
As well as being tied into the culture of silence students and the administration continues to hold over our students. Many don't even know the language to use to describe assault as well as resources on campus that will actually help. This leads to a decline in social engagement and some women being pushed away from the school. This is happening on many campuses across the states.
Not only are these intergenerational problems that create an ongoing cycle of dependence and violence, but these are huge barriers to advancing goals such as equal pay and bettering ourselves through education. Threats to women's immediate safety and security have systematically been used in order to manipulate and dominate them. In order to reach goals such as equal pay and equal opportunity, it is imperative that we first address and improve these issues.
Title VI – Not having right to have this on all our campuses is totally unacceptable. The fact that our government sees this as a non-issue is not right. Our government should not dictate to us when something such as sexual harassment that when reported to proper channels it should be swept under the rug.
Projects:
The SAC was working on a panel discussion to present at the AAUW-PA April 2020 Convention titled "Counterstrike: Fighting back against violence towards women". Unfortunately COVID-19 not only affected their college life and studies from March through May, it also resulted in the convention being postponed then canceled.
The SAC went on to do one more project. Even though they were social distancing and under stay at home orders here in PA we recognized that there was still work that they and e-affiliate student members could do using social media to bring awareness to the SAC focus issue this year -Sexual Harassment & Assault. So they turned their energy back to these issues by supporting the 19th Annual Sexual Assault Awareness Month to Shine a Light on Consent and Share Support for Survivors Online Supporters were invited to participate on social media and share a photo wearing teal on the Day of Action on April 7th.
Sexual Assault Awareness Month (SAAM) April 2020 was about more than awareness – the ultimate goal is prevention. Since consent is a clear, concrete example of what it takes to end sexual harassment, abuse, and assault, this year's campaign shares the message that asking for consent is a normal and necessary part of sex.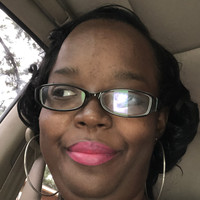 Mckesha Alexander is currently a junior at Pennsylvania State University World Campus majoring in Strategic Communications and has an Associate of Applied Science in Computer Networking Technology from Remington College. Mckesha is currently president of the Active Minds Student Chapter. For the last eleven years, she has held different roles at The ARC Mid-South and is currently a Family Support Services Assistant in Memphis, TN.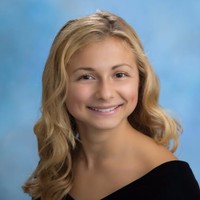 Grace Citro is a junior at West Chester University Honors College with a dual major in Secondary Special Education and History BA. Gracie spends time as a note taker and captioner with Office of Services for Student with Disabilities and is a tutor of history at the Learning Assistance & Resource Center. She has attended WCU AAUW Student organization Equal Pay workshops and a branch meeting with Rep. Carolyn Committa.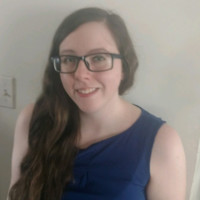 Kendra Culp is a sophomore at Pennsylvania Highlands Community College majoring in Applied Science, Histologic Technology/ Histotechnologist. She also works as a Certified Nursing Assistant at Medical Staffing Network. She is Treasurer of the Student Activities Club at Penn Highlands Blair Campus. Kendra was awarded an AAUW-PA grant to attend NCCWSL in May 2019 and shared her experiences with both the college community and at Penn Highlands and the local Johnstown Branch. She expressed how impactful attending the NCCWSL conference was and that it encouraged her to want to work with the AAUW-PA board and other women involved with AAUW.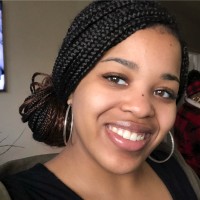 Dominique Sakil is a senior at West Chester University of Pennsylvania majoring in Gender Studies & Sociology. She is a segment reporter in a new program "Multicultural Maps" which works to provide diversity and inclusionary information about events around campus. It also helps to create safe space for minorities to interact with one another on campus. Dominique is secretary of the Sociology Club. She also worked the spring 2019 semester as an undergraduate research assistant with the Sociology Department. Dominique attended the May 2019 NCCWSL conference which has influenced her to want to do more advocacy work.
NCCWSL
We congratulate the following student recipients of grants to attend the NCCWSL May 2020.  Unfortunately NCCWSL 2020 was postponed due to COVID-19.  Each of these recipients has been notified that their grant has been transferred to attend the May 2021 NCCWSL as long as they are an enrolled student.  Other students that are waitlisted have also been advised of this situation and are waitlisted for NCCWSL 2021.
AAUW-PA NCCWSL 2020 GRANT RECIPIENTS
Prepared by Peggy Schmiedecke, AAUW-PA C/U Liaison
UNDERGRADUATE STUDENTS
Chloe Tubbs
Julia McIntosh
Indiana Univ. of PA
Juniata College
Grad date May 2021
Grad date May 2023
Libby Otto
Tanvi Pande
Bryn Mawr College
Juniata College
Grad date May 2020
Grad date 2021
Onycha Gallimore-Jones
Angela Jones
Montgomery County Community College
California University of Pennsylvania
Grad date May 2022
Grad date December 2020
GRADUATE STUDENTS
Hannah Nolte
Min Lew
Penn State University
Pennsylvania State University
Grad date May 2023
Grad date May 2023