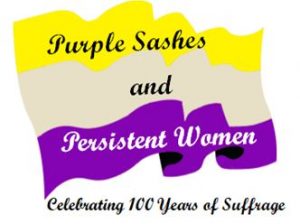 The biennial AAUW Pennsylvania Convention is April 24-26, 2020 at The Central Hotel and Conference Center in Harrisburg.  Click here for the full agenda.  Scroll down for registration links.
The theme — Persistent Sashes and Persistent Women: Celebrating 100 Years of Suffrage–recognized the struggle to pass the 19th Amendment in 1920.  However, it wasn't until 45 years later, when the Voting Rights Act of 1965 was passed that women of color were granted the right to vote.  Today, there are still challenges with voter access and voter suppression which is why AAUW will focus on ensuring every vote is recognized in 2020.  So, while celebrating, we also have to keep up the fight — as the country still struggles with voter access and voter suppression.
The past struggle and current challenges are reflected in this state convention.  We are pleased to present a robust agenda–excerpts below.  Click here for the full agenda.
Friday Keynote Speaker — Rebecca Boggs Roberts, author of the book, Suffragists in Washington, D.C.: The 1913 parade and the fight for the vote.  The Great Suffrage Parade was the first civil rights march to use the nation's capital as a backdrop. Despite sixty years of relentless campaigning by suffrage organizations, by 1913 only six stat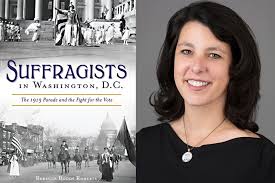 es allowed women to vote. Then Alice Paul came to Washington, D.C. She planned a grand spectacle on Pennsylvania Avenue on the day before Woodrow Wilson's inauguration–marking the beginning of a more aggressive strategy on the part of the women's suffrage movement. Groups of women protested and picketed outside the White House, and some were thrown into jail. Newspapers across the nation covered their activities. These tactics finally led to the ratification of the Nineteenth Amendment in 1920. Author Rebecca Boggs Roberts narrates the heroic struggle of Alice Paul and the National Woman's Party as they worked to earn the vote.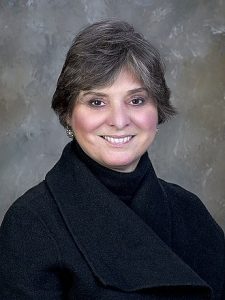 Saturday Lunch Speaker — Pennsylvania First Lady Francis Wolf.  In a conversation with Barbara Price, AAUW Pennsylvania Public Policy Chair, the First Lady will discuss the Initiatives Regarding Pay Equity in Pennsylvania.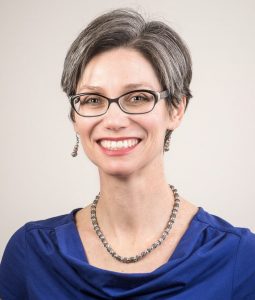 Saturday Dinner Speaker — AAUW Pennsylvania 2020 Gateway to Equity recipient — Susan Spick
a, Executive Director, Education Voters of Pennsylvania.  Read the award announcement here.  Susan is a tireless advocate for Pennsylvania public schools and a long time friend of AAUW members and branches.  We are excited to hear about her work on charter/cyber reform.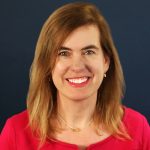 Sunday, AAUW National Review — Kendra Davis,  AAUW senior vice president for advancement and partnerships will provide an update on AAUW.  We are pleased to welcome her to Pennsylvania.
This isn't all.  Saturday includes two concurrent sessions–with GREAT speakers, the AAUW Pennsylvania Annual Business Meeting, a presentation from the AAUW Pennsylvania Student Advisory Council, dessert reception with member award presentation and basket silent auction.  Click here for the full agenda.
Registration Information
Click on the link–member or student–to register.  NOTE:  We use PayPal to process credit card payments.  You do not need a PayPal account–just use your credit card like any online purchase.  Or, you may send a check–details are on the registration form.
Hotel Reservations
The Central Hotel and Conference Center, 800 E. Park Dr., Harrisburg, PA  https://thecentralhotelharrisburg.com/

A block of rooms has been set aside for AAUW…mention this when you make your reservations.
Room rate is $119.95 plus tax for single or double rooms.