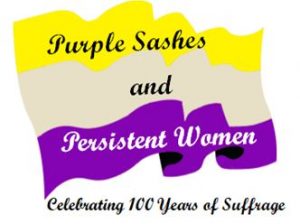 The biennial AAUW Pennsylvania Convention originally scheduled for April 24-26, 2020 at The Central Hotel and Conference Center in Harrisburg is rescheduled for July 13-15 at the same location.
The AAUW-PA Board has been following the developments related to the potential spread of the COVID-19 virus and considering options related to our upcoming April Convention.
We take the health and well-being of our members and invited guests as our highest priority. We also must consider the financial well-being of our organization. Through discussions with the Central Hotel and Conference Center, we have determined that the best course of action is to postpone the Convention until July 13, 14, 15.
We recognize that this is disappointing, but we are PERSISTENT WOMEN after all, and determined to make the best of these circumstances! After learning that canceling the convention outright would leave us with significant financial liability, the Central Hotel offered us alternative dates for our event. The only weekend dates available are during Thanksgiving and just prior to Christmas, so we have chosen a Monday-Tuesday-Wednesday time slot in July.
We are now working on moving components of the April agenda (below) to July.  Once finalized, we will reopen registration.  Click here for the full (April, maybe not July) agenda.
The theme — Persistent Sashes and Persistent Women: Celebrating 100 Years of Suffrage–recognized the struggle to pass the 19th Amendment in 1920.  However, it wasn't until 45 years later, when the Voting Rights Act of 1965 was passed that women of color were granted the right to vote.  Today, there are still challenges with voter access and voter suppression which is why AAUW will focus on ensuring every vote is recognized in 2020.  So, while celebrating, we also have to keep up the fight — as the country still struggles with voter access and voter suppression.
The past struggle and current challenges are reflected in this state convention.  We are pleased to present a robust agenda–excerpts below.  Click here for the full agenda.
Friday Keynote Speaker — Rebecca Boggs Roberts, author of the book, Suffragists in Washington, D.C.: The 1913 parade and the fight for the vote.  The Great Suffrage Parade was the first civil rights march to use the nation's capital as a backdrop. Despite sixty years of relentless campaigning by suffrage organizations, by 1913 only six stat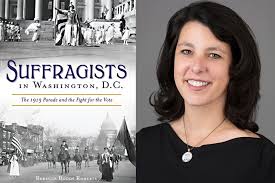 es allowed women to vote. Then Alice Paul came to Washington, D.C. She planned a grand spectacle on Pennsylvania Avenue on the day before Woodrow Wilson's inauguration–marking the beginning of a more aggressive strategy on the part of the women's suffrage movement. Groups of women protested and picketed outside the White House, and some were thrown into jail. Newspapers across the nation covered their activities. These tactics finally led to the ratification of the Nineteenth Amendment in 1920. Author Rebecca Boggs Roberts narrates the heroic struggle of Alice Paul and the National Woman's Party as they worked to earn the vote.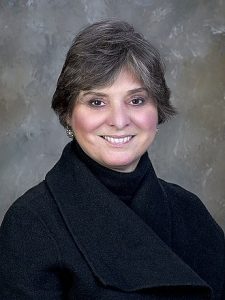 Saturday Lunch Speaker — Pennsylvania First Lady Frances Wolf.  In a conversation with Barbara Price, AAUW Pennsylvania Public Policy Chair, the First Lady will discuss the Initiatives Regarding Pay Equity in Pennsylvania.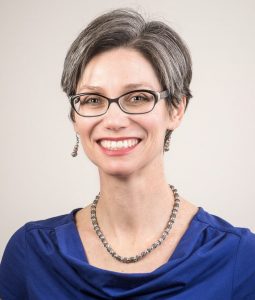 Saturday Dinner Speaker — AAUW Pennsylvania 2020 Gateway to Equity recipient — Susan Spick
a, Executive Director, Education Voters of Pennsylvania.  Read the award announcement here.  Susan is a tireless advocate for Pennsylvania public schools and a long time friend of AAUW members and branches.  We are excited to hear about her work on charter/cyber reform.
Saturday's two concurrent sessions offer GREAT speakers.
Morning
Suffrage Movement in PA — Barb Zaborowski, Dean of Learning Resources, Pennsylvania Highlands Community College (Convention Coordinator, AAUW Pennsylvania)
Celebrating the 100th Anniversary of the 19th Amendment Ratification — AAUW branch panel discussion: Carlisle, Doylestown, Erie, Indiana County, Lower Bucks, & Reading
Economic Security for Women in Pennsylvania — Mark Price, Assistant Director of Research at Pennsylvania State Education Association
Afternoon
Dolores Umbrage Goes to Washington: Fighting for Your Rights in the Age of Betsy DeVos — Tracey E. Vitchers, Executive Director, It's On Us
Connecting & Working Across Generational Divides —
Jordan Glover, Visitation Coordinator & Admissions Counselor, Penn State University Undergraduate Admissions Office (Diversity and Inclusion Chair, AAUW Pennsylvania)
The Sash and the Cuffs: New Hope for Women in Pennsylvania Criminal Justice —
Stephanie Jirard, Professor of Criminal Justice, Shippensburg University
Sunday plenary session — Voting in Pennsylvania: 2020 and Beyond — Suzanne Almeida, Redistricting and Representation Counsel, Common Cause
Sunday, AAUW National Review — Kendra Davis,  AAUW senior vice president for advancement and partnerships will provide an update on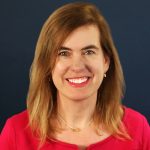 AAUW.  We are pleased to welcome her to Pennsylvania.
This isn't all.   Saturday includes the AAUW Pennsylvania Annual Business Meeting, a presentation from the AAUW Pennsylvania Student Advisory Council, dessert reception with member award presentation and basket silent auction.  Sunday, you will have the opportunity to meet in districts and with counterparts.
Throughout the convention, enjoy short skits about the suffragists from The System Shakers and Barrier Breakers.  You will recognize them as members of AAUW Reading.
Click here for the full (April, maybe not July) agenda.
Registration Information
Click on the link–member or student–to register.  NOTE:  We use PayPal to process credit card payments.  You do not need a PayPal account–just use your credit card like any online purchase.  Or, you may send a check–details are on the registration form.
Member Convention Registration (link will appear when ready for July)
Student Convention Registration (link will appear when ready for July)
Hotel Reservations
The Central Hotel and Conference Center, 800 E. Park Dr., Harrisburg, PA  https://thecentralhotelharrisburg.com/

A block of rooms has been set aside for AAUW…mention this when you make your reservations.
Room rate is $119.95 plus tax for single or double rooms.